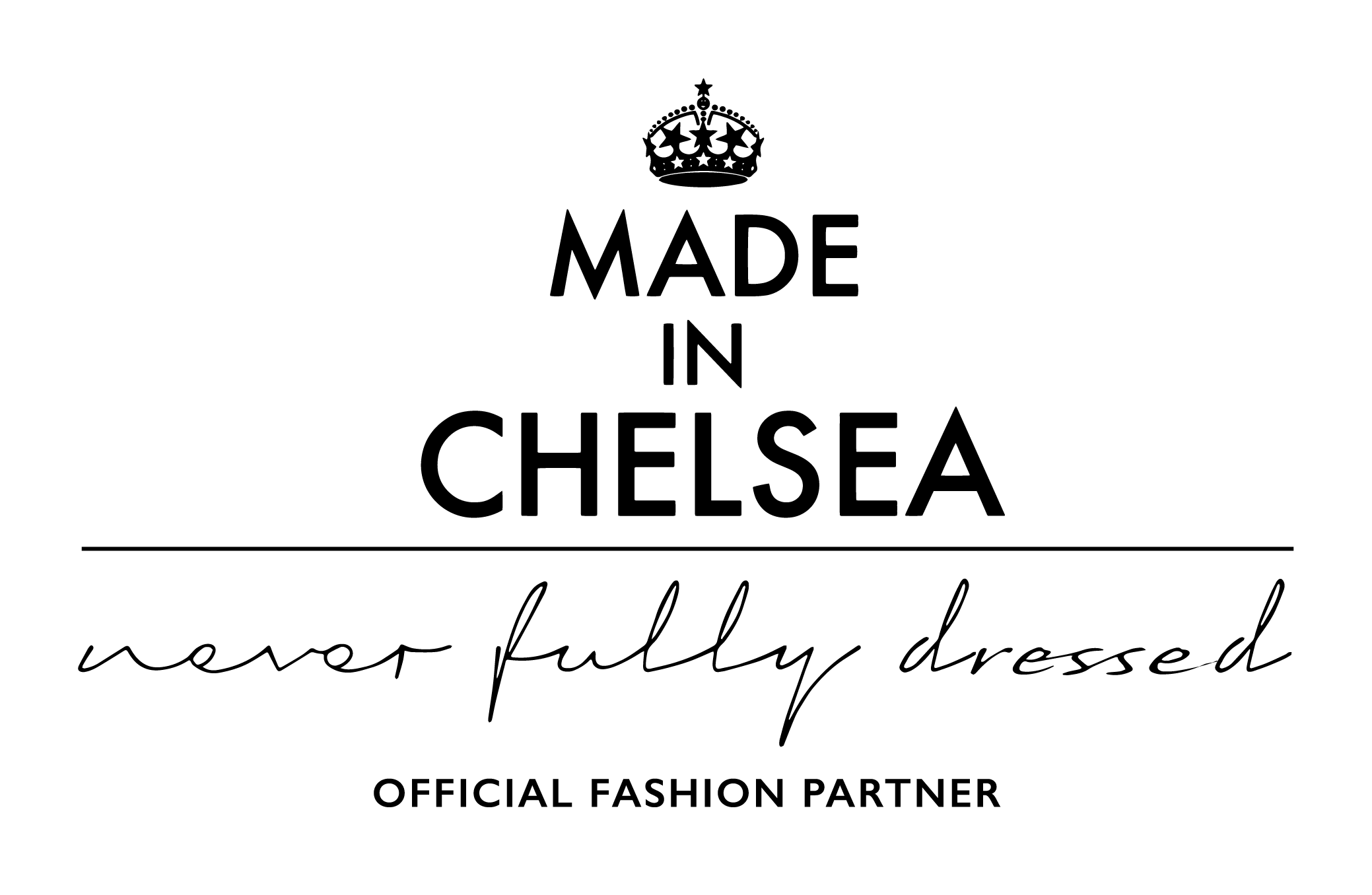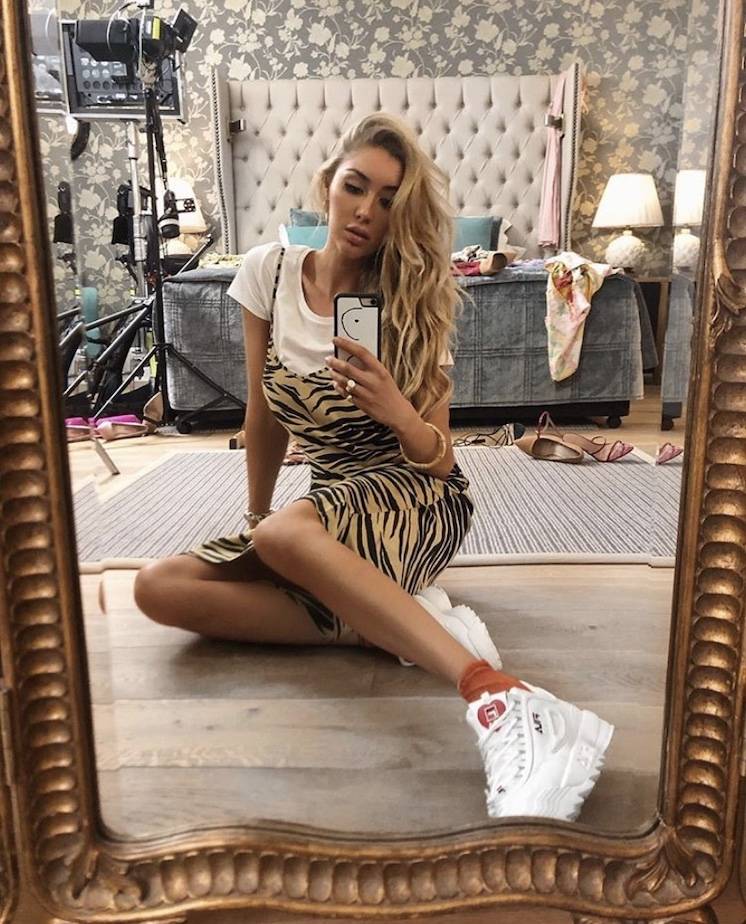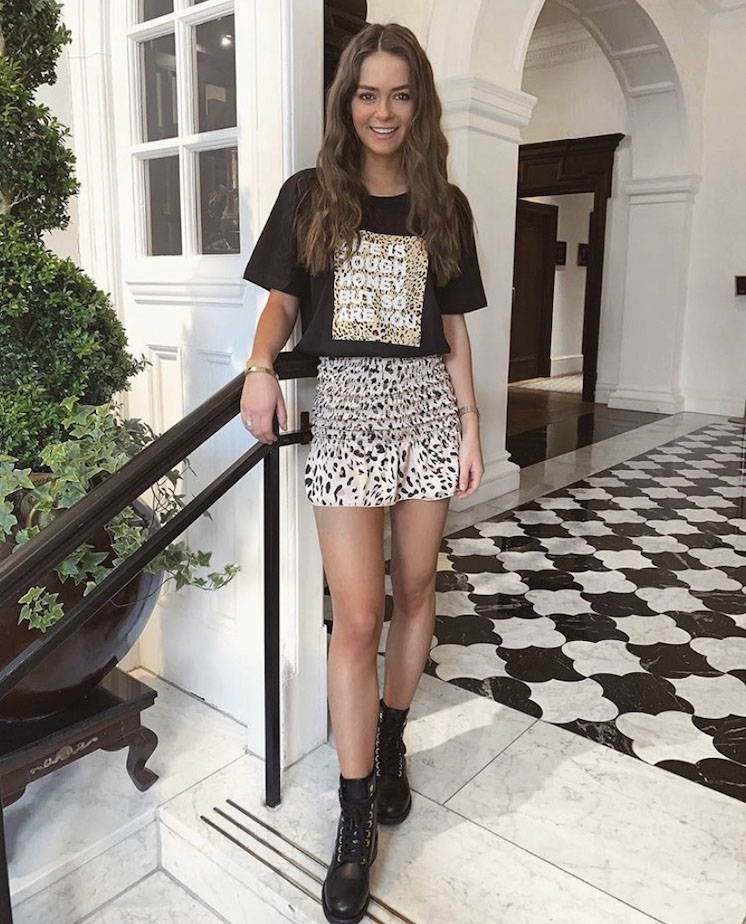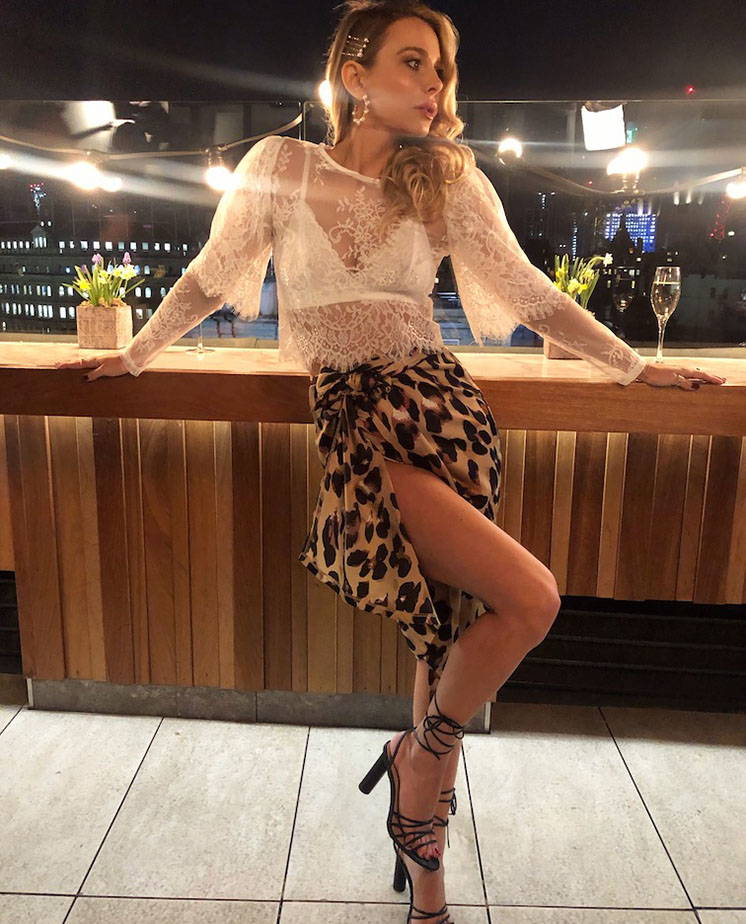 As well as appearing on Made in Chelsea, our honey, better known as "Habbs", is a fashion influencer with over 150k followers on Instagram. Her bombshell looks and chic fashion have won her thousands of fans and she can be seen on her socials in our Patti Zebra Gold Dress and the Paris Jumper Grey Leopard.

Brunette beauty Melissa owns her own swimwear brand which she designs and models, as well as appearing on Made in Chelsea. This boss babe can be seen showing off her killer legs in our shorter styles, such as the Jojo Beige Skirt and the Tiger Mini dress.

Blonde bombshell Sophie is from Munich, Germany and aside from appearing on Made in Chelsea she is a fashion designer and social media influencer. This fashionista is often caught in statement pieces, such as the Jaspre Leopard skirt and our new fuchsia Diana Suit, which wouldn't look out of place at Fashion Week.